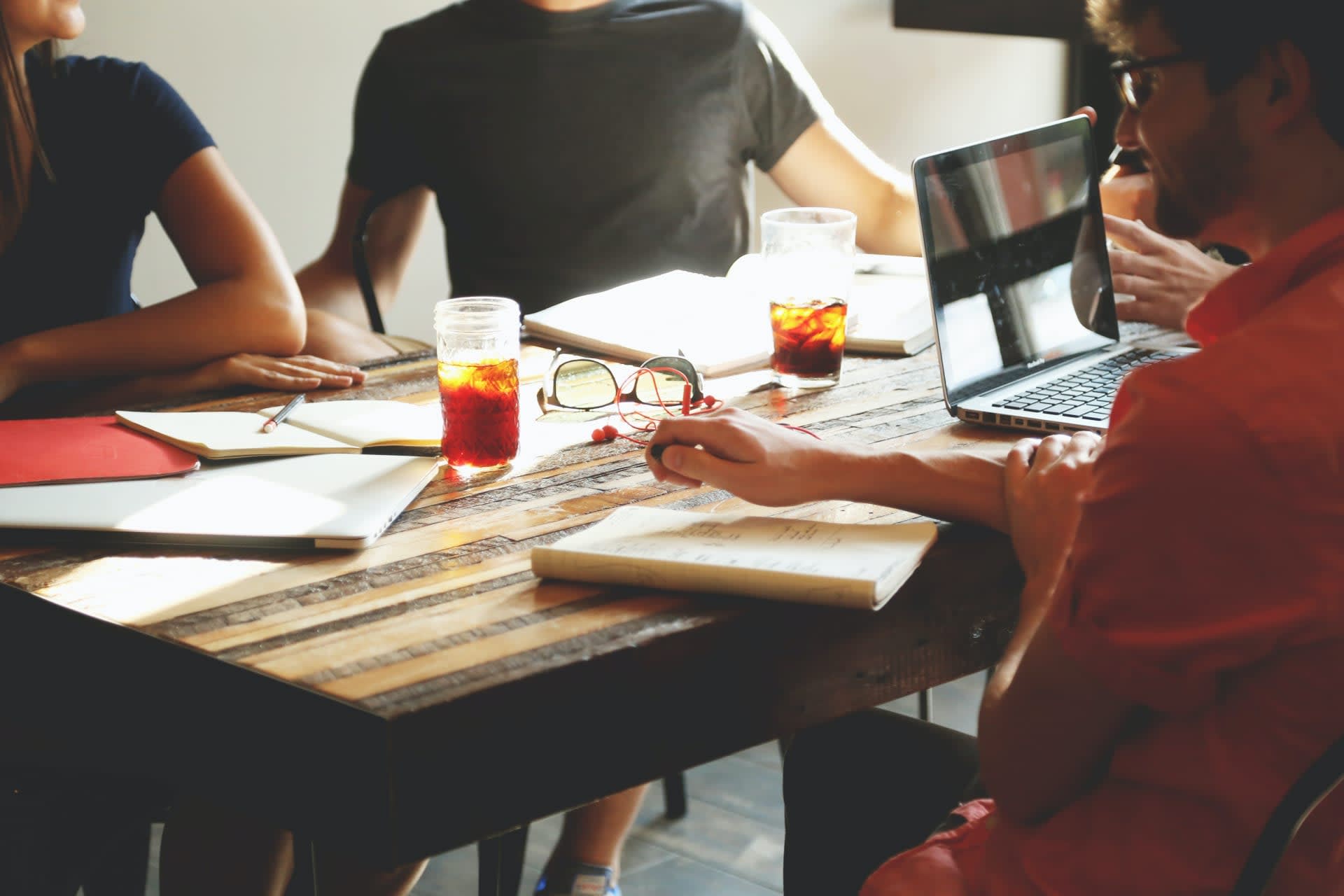 Business Development Manager/사업 개발 매니저 - APAC I South Korea
Seoul, South Korea

,

Seoul-teukbyeolsi

,

Korea, Republic of
Job description
Who We Are 
Verve Group has created a more efficient and privacy-focused way to buy and monetize advertising. Verve Group is an ecosystem of demand and supply technologies fusing data, media, and technology together to deliver results and growth to both advertisers and publishers–no matter the screen or location, no matter who, what, or where a customer is. With 13 offices across the globe and with an eye on servicing forward-thinking advertising customers, Verve Group's solutions are trusted by more than 90 of the United States' top 100 advertisers, 4,000 publishers globally, and the world's top demand-side platforms. Verve Group is a subsidiary of Media and Games Invest (MGI). Learn more at www.verve.com.
Verve Group은 개인 정보 보호에 중점을 두고 광고를 구매하고 수익을 창출하는데 있어 보다 효율적인 기술을 가지고 있습니다. Verve Group은 데이터, 미디어 및 기술을 함께 융합하여 화면이나 위치, 고객이 누구인지, 어디에 있는지에 관계없이 광고주와 퍼블리셔 모두에게 결과와 성장을 제공하는 Supply 및 Demand 기술의 생태계를 제공합니다. 전 세계에 13개의 지사를 두고 미래 지향적인 광고 고객에게 서비스를 제공하는 데 중점을 두고 있는 Verve Group의 솔루션은 미국 상위 100대 광고주 중 90개 이상, 전 세계 4,000 퍼블리셔 및 세계 최고의 Supply 측 플랫폼에서 신뢰를 받고 있습니다. Verve Group은 Media and Games Invest(MGI)의 자회사입니다. 자세한 내용은 www.verve.com 에서 확인할 수 있습니다.
What You Will Do

Connecting business needs of current and potential clients with Verve's solutions to support their growth

Staying up to date with the current advertising landscape to identify new partnerships and trends in the industry

Growing Verve's presence in the mobile advertising ecosystem in Korea by prospecting for new partners

Identifying the needs of publishers and communicating them internally to influence the product roadmap

Managing and mastering the complete sales cycle of Verve's supply solutions.
현재 및 잠재 고객의 비즈니스 요구 사항을 Verve의 솔루션과 연결하여 고객의 성장을 지원

업계의 새로운 파트너십과 트렌드를 파악하기 위해 현재 광고 환경을 최신 상태로 유지

새로운 파트너 발굴을 통해 한국의 모바일 광고 생태계에서 Verve의 존재감 성장

제품 로드맵을 위해 퍼블리셔사의 요구 사항을 파악하고 내부 프로덕트 팀에 전달

Verve Supply 솔루션의 전체 판매 주기를 숙달하고 관리
Job requirements
What You Will Bring
2 + years of proven experience in Business Development role in the mobile advertising ecosystem

Deep understanding of the mobile advertising technology industry, programmatic knowledge is a plus

Ability to identify business needs and challenges of potential customers and introduce fitting solutions from Verve's portfolio

Willingness to develop a sales career in the mobile advertising industry

Existing know-how in terms of using sales techniques and methods

Proactive, solution-focused, self-motivated and stress-resistant personality

Exceptional communication and presentation skills
모바일 광고 생태계에서 비즈니스 개발 역할로 2년 이상의 입증된 경험

모바일 광고 기술 산업에 대한 깊은 이해, 프로그래매틱 지식 우대

잠재 고객의 비즈니스 요구 사항과 과제를 파악하고 Verve의 포트폴리오에서 적절한 솔루션을 도입할 수 있는 능력

모바일 광고 업계에서 영업 경력을 개발하려는 의지

영업기법과 방법론에 대한 기존의 노하우

능동적, 해결 중심적, 자기 동기 부여 및 스트레스에 강한 성격

탁월한 커뮤니케이션 및 프레젠테이션 기술
What We Offer
Join one of the top privacy-first omnichannel ad platforms and gaming companies

Be part of a multicultural team (55+ nationalities) that is bringing advertising to the next level

Benefit from working with some of the most experienced professionals in our industry and constantly grow with us

You will learn and evolve in an empowering environment characterized by entrepreneurial actions

Responsibility, independence, and an opportunity to participate in projects that have a significant impact on Verve Group's success

3 Wellness days per year to help you maintain your well-being (in Q1, Q2 and Q3 after min. 90 days of employment)

Enhance your professional skills with a yearly training budget and improve your language skills through German and/or English classes.

Work and Travel Program (monthly raffle after 2 years of employment)

We are happy to build a great team together and we appreciate your help through our Employee Referral Bonus

Align your interests with the company's success and take part in our Employee Shares Purchase Plan

You will be entitled to 15 holidays per year in addition to any of the public/bank holidays

최고의 프라이버시 옴니채널 광고 플랫폼 및 게임 회사 소속


광고 수준을 한 단계 끌어올리는 다문화 팀(55개 이상의 국적)의 일원

업계에서 가장 경험이 풍부한 전문가들과 함께 일하고 지속적으로 성장 지원

기업가적 행동에 힘을 실어주는 환경에서 배우고 발전

책임감, 독립성, Verve Group의 성공에 중대한 영향을 미치는 프로젝트에 참여할 수 있는 기회

웰빙을 유지하는 데 도움이 되는 연간 3웰니스 데이(최소 90일 고용 후 1분기, 2분기 및 3분기)

연간 교육 예산으로 전문 기술을 향상시키고 독일어 및/또는 영어 수업을 통해 언어 능력을 향상

Work and Travel Program (입사 2년 후 매월 추첨)

우리는 함께 훌륭한 팀을 구성하게 되어 기쁩니다. 직원 추천 보너스 제공

귀하의 관심사를 회사의 성공과 일치시키고 직원 주식 구매 계획에 참여

공휴일 외에 1년에 15번의 휴가 제공
Verve Group provides equal employment opportunities to all employees and applicants for employment and prohibits discrimination and harassment of any type without regard to race, color, religion, age, sex, national origin, disability status, genetics, protected veteran status, sexual orientation, gender identity or expression, or any other characteristic. protected by federal, state or local laws.
최고의 프라이버시, 옴니채널 광고 플랫폼 및 게임 회사에 가입하세요.
광고 수준을 한 단계 끌어올리는 다문화 팀(55개 이상의 국적)의 일원이 되십시오.
업계에서 가장 경험이 풍부한 전문가들과 함께 일하는 이점 Verve Group은 모든 직원과 고용 지원자에게 동등한 고용 기회를 제공하고 인종, 피부색, 종교, 연령, 성별, 국적, 장애 상태, 유전학, 보호받는 재향군인 신분, 성적 취향, 성 정체성 또는 성 표현 또는 기타 특성. 연방, 주 또는 지역 법률에 의해 보호됩니다.