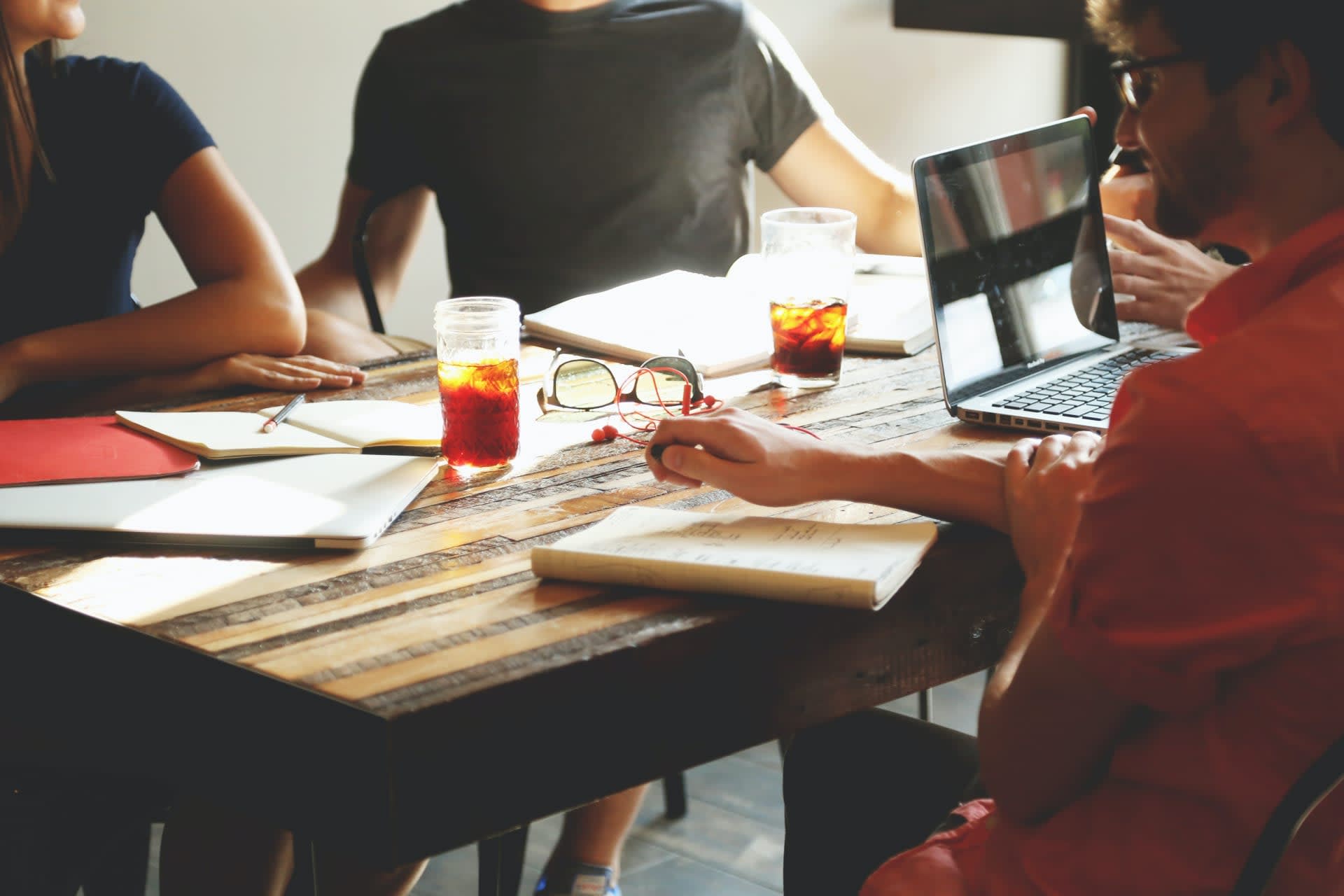 Engineering Manager - JAVA/Angular
Pune

,

Mahārāshtra

,

India
Job description
Who We Are

Verve Group has created a more efficient and privacy-focused way to buy and monetize advertising. Verve Group is an ecosystem of demand and supply technologies fusing data, media, and technology together to deliver results and growth to both advertisers and publishers–no matter the screen or location, no matter who, what, or where a customer is. With 13 offices across the globe and with an eye on servicing forward-thinking advertising customers, Verve Group's solutions are trusted by more than 90 of the United States' top 100 advertisers, 4,000 publishers globally, and the world's top demand-side platforms. Verve Group is a subsidiary of Media and Games Invest (MGI). Learn more at www.verve.com.


Smaato's digital ad tech platform is the only omnichannel ad server and monetization solution with controls to make monetization simple. Publishers can bring their first-party data and manage all inventory in one place. Marketers get access to the highest-quality inventory so they can reach audiences around the world and on any device. Smaato is part of Verve Group, a subsidiary of Media and Games Invest (MGI). For more information, log on to www.smaato.com
Who You Are
The Publisher Team at Smaato is looking for a skilled Engineering Manager. As part of this team, you will own the application platform that is the core to the publishers. We have a lot of publishers using this platform directly with the classic omnichannel UI which is a self service platform. Our ultra efficient exchange is capable of processing more than 30 billion ad requests daily. Our exchange uses configurations created by the publisher portal for making decisions at runtime. We are one of the biggest AWS users with a presence in four different regions. If you want your code to make an impact this is the place to be.
This position would be reporting to the Director/VP of the department.
You will be managing engineering team:
Team Pollux - Responsible for Publisher side portals
This is both a hands-on engineering and management position (40% technical / 60% management)
Technologies we use: Java, Angular, React, Python kubernetes, docker, s3, redis, RDS, etc.
What You Will Do
Lead onshore and offshore teams, planning, executing and tracking multiple projects/tasks schedules and scope
Manages a team of 2 to 15 individual contributors
Develop and publish comprehensive plans that meet the business objectives, seek efficiency and timely completion
Regular team and project-level updates up, down and side-to-side
In collaboration with other areas, identify and manage the risks associated with projects and programs to achieve project success
Drive the adoption of key engineering practices like Innovation, CI/CD, Monitoring, etc. to improve the quality and reliability of the team's deliverables
Get into Day-to-day objectives, run the stand-up meetings
The interface between customer success, product, and delivery teams
Identify gaps and discuss with stakeholders and developers how to fulfill the same
Good communications skills, with customers, team and stakeholders
Authors the team charter and evolves the responsibilities of the team
Developing ICs showing growth potentials and enabling stretch opportunities
Ensures 24/7 support of products and features related to the codebases under management
Defines, tracks and drives KPIs in conjunction with business team
Job requirements
What You Will Bring

10-14 years of experience with 3+ years of experience in handling projects with small to medium complexity
3+ years of team leadership experience incl. regular 1on1's and performance reviews
Experience mentoring and coaching team members
Several years of programming experience with Java is a must as much as work experience with either Angular or React
Experience with AWS products and services
Proven track of managing projects using Agile, JIRA and Confluence
Must have an understanding of Microservices concepts and implementation
What We Offer

Join one of the top privacy-first omnichannel ad platforms and gaming companies

Be part of a multicultural team (55+ nationalities) that is bringing advertising to the next level

Benefit from working with some of the most experienced professionals in our industry and constantly grow with us
You will learn and evolve in an empowering environment characterized by entrepreneurial actions
Responsibility, independence, and an opportunity to participate in projects that have a significant impact on Verve Group's success

3 Wellness days per year to help you maintain your well-being (in Q1, Q2 and Q3 after min. 90 days of employment)

Enhance your professional skills with a yearly training budget and improve your language skills through German and/or English classes.

Work and Travel Program (monthly raffle after 2 years of employment)

We are happy to build a great team together and we appreciate your help through our Employee Referral Bonus

Align your interests with the company's success and take part in our Employee Shares Purchase Plan

You will be entitled to 18 holidays per year in addition to any of the public/bank holidays

Personalized Benefits Platform; with a budget of 4100 INR/month, you can choose the benefits that fit you best from the following options:

Mobility and travel

Entertainment and food

Fitness and health care
Enjoy food and beverage benefits with colleagues and have fun during team events

Medical insurance for self and family
Verve Group/Smaato provides equal employment opportunities to all employees and applicants for employment and prohibits discrimination and harassment of any type without regard to race, color, religion, age, sex, national origin, disability status, genetics, protected veteran status, sexual orientation, gender identity or expression, or any other characteristic protected by federal, state or local laws.