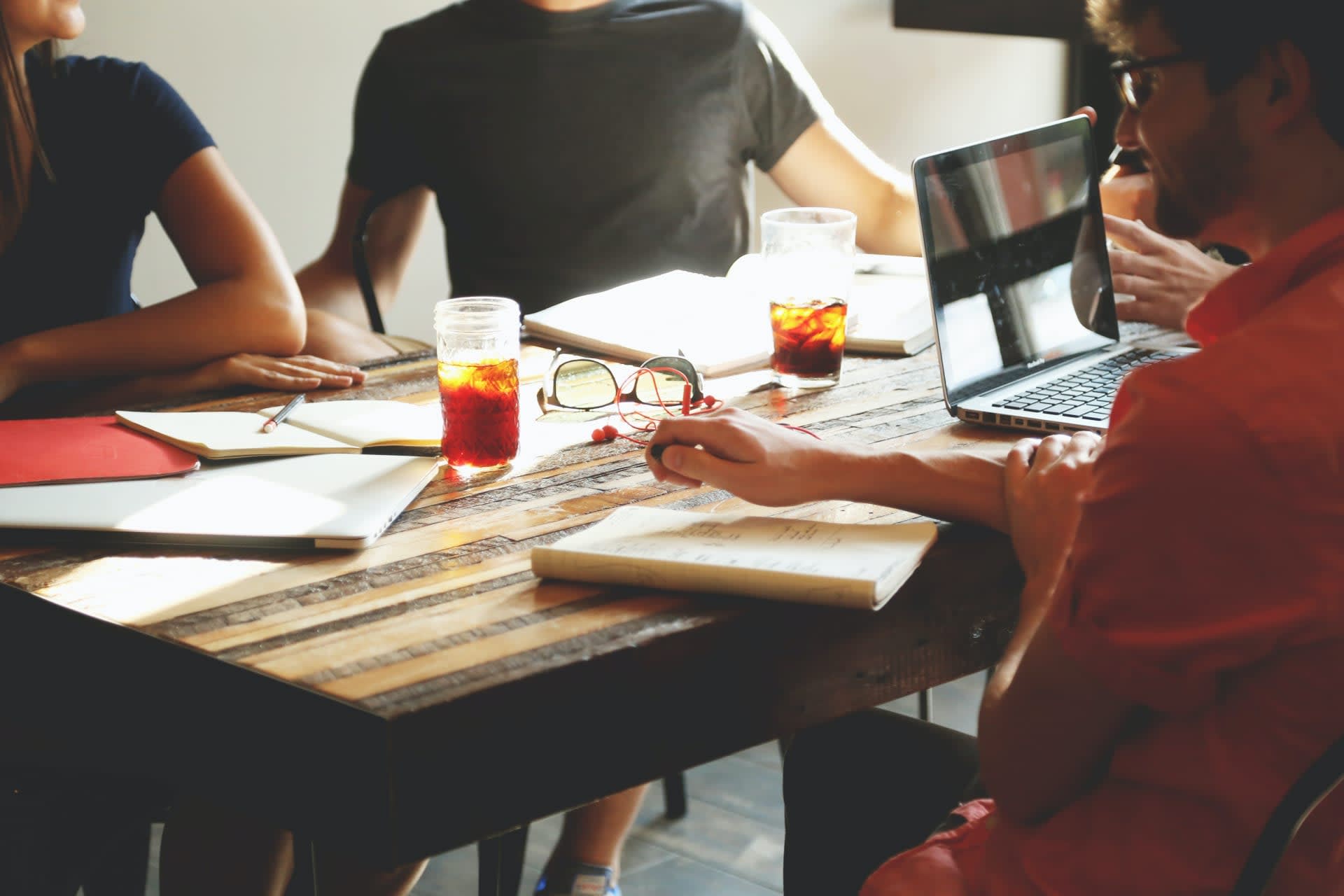 Customer Success Manager (English-Swedish speaking)
Stockholm

,

Stockholms län

,

Sweden

Match2One, Business
Job description
Who We Are
Verve Group has created a more efficient and privacy-focused way to buy and monetize advertising. Verve Group is an ecosystem of demand and supply technologies fusing data, media, and technology together to deliver results and growth to both advertisers and publishers–no matter the screen or location, no matter who, what, or where a customer is. With 13 offices across the globe and with an eye on servicing forward-thinking advertising customers, Verve Group's solutions are trusted by more than 90 of the United States' top 100 advertisers, 4,000 publishers globally, and the world's top demand-side platforms. Verve Group is a subsidiary of Media and Games Invest (MGI). Learn more at www.verve.com.
Match2One (now part of Verve Group) was founded in 2015 with the mission to democratize and make programmatic advertising accessible for in-house marketing teams. The company has developed a self-service programmatic platform to help marketing teams achieve more with their marketing campaigns. With smart AI-driven optimization methods, it helps clients to grow their businesses cost-efficiently. Match2One is on a fast-paced mission to change the world of digital advertising. Learn more at www.match2one.com.
Who You Are
As a seasoned Client Services professional, you excel in the art of managing and nurturing a diverse portfolio of client accounts. Your exceptional ability to juggle myriad responsibilities and prioritize effectively sets you apart. You possess an innate curiosity for adopting new technologies and possess the knack for imparting this knowledge to others. You effortlessly navigate the intricacies of data in Excel to enhance marketing campaigns, and you're equally at ease networking with clients over dinner. Your self-driven nature empowers you to independently set and execute strategic priorities.

What You Will Do
Manage and Cultivate Key Accounts: Your primary responsibility will be the management and expansion of a vital client portfolio
Collaborate with Client Partner Team: Forge strong partnerships with our Client Partner team to expedite the onboarding of new customers
Unlock Growth Opportunities: Collaborate closely with our Sales team to identify and capitalize on growth opportunities within existing accounts
Master Match2one Platform: Become an authority on the usage and best practices of the Match2one platform, offering valuable insights to clients for optimizing their campaigns
Continuous Client Training: Continually educate clients on new features as they are integrated into the Match2one platform
Drive Platform Enhancement: Collaborate with Product Management to contribute to the definition of new features and enhancements for the Match2one platform
Shape Client Services Practice: Play an instrumental role in shaping and advancing the Client Services practice by creating training materials, best practices, sales materials, and customer-facing guides
Job requirements
What You Will Bring

Online Advertising Acumen: A minimum of 2-3 years of online advertising experience is essential for this role
Language Proficiency: Proficiency in both Swedish and English is a non-negotiable requirement
Ad-Tech Savvy: Expertise in working with RTB, DSPs, ad exchanges, aggregators, ad servers, and other optimization platforms is a valuable asset
Campaign Management Expertise: Proven experience in managing CPA, CPC, and CPM marketing campaigns is highly regarded
Data Wizardry: Proficiency in Excel and MS Office, including pivot tables, chart creation, and manipulation of large datasets, is a must
Analytical Prowess: Exceptional troubleshooting, analytical, and problem-solving abilities, coupled with a knack for cross-functional collaboration, are critical in our fast-paced startup environment
Client Relationship Building: A track record of growing accounts by building strong client relationships, comprehending their objectives, and recommending optimal strategies is highly desirable
Effective Time Management: Your adept time management skills, including the ability to prioritize tasks and meet deadlines, are indispensable to this role
What We Offer
Join one of the top privacy-first omnichannel ad platforms and gaming companies

Be part of a multicultural team (55+ nationalities) that is bringing advertising to the next level

Benefit from working with some of the most experienced professionals in our industry and constantly grow with us

You will learn and evolve in an empowering environment characterized by entrepreneurial actions

Responsibility, independence, and an opportunity to participate in projects that have a significant impact on Verve Group's success

3 Wellness days per year to help you maintain your well-being (in Q1, Q2 and Q3 after min. 90 days of employment)

Enhance your professional skills with a yearly training budget and improve your language skills through German and/or English classes.

Work and Travel Program (monthly raffle after 2 years of employment)

We are happy to build a great team together and we appreciate your help through our Employee Referral Bonus

Align your interests with the company's success and take part in our Employee Shares Purchase Plan

You will be entitled to 25 holidays per year in addition to any of the public/bank holidays

Enjoy food and beverage benefits with colleagues and have fun during team events

Healthcare allowance (Friskvårdsbidrag) and Pension
Verve Group provides equal employment opportunities to all employees and applicants for employment and prohibits discrimination and harassment of any type without regard to race, color, religion, age, sex, national origin, disability status, genetics, protected veteran status, sexual orientation, gender identity or expression, or any other characteristic protected by federal, state or local laws.